New super battery promises a range of 1,000 kilometers for e-cars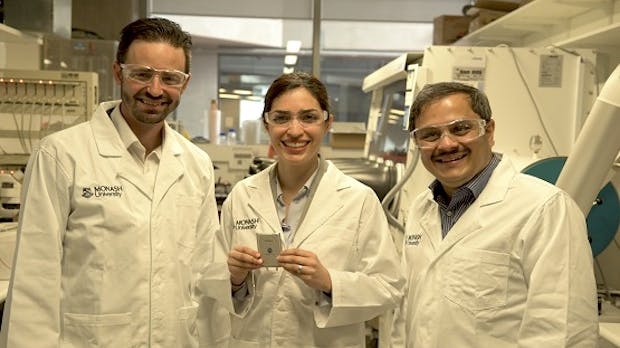 Australian researchers have developed a battery that gives electric cars a range of 1. 000 kilometers and smartphones should bring a term of five days. The inspiration came from detergents.
Battery revolutions have already been proclaimed in the past few years . The big breakthrough has so far failed to materialize. Now researchers from the University of Monash in the Australian metropolis Melbourne want to find a solution , which promises a significantly higher range for electric cars and a longer battery life for smartphones. They rely on sulfur instead of cobalt or manganese, as the MDR reports . The battery development from Australia does not do without lithium either.
Washing powder as inspiration for battery technology
In order to overcome the weaknesses of lithium-sulfur technology – rapid discharge and large expansion – the researchers used a technology that was developed in the 1970 years he was used to improve washing powder. This is a kind of bridge structure that, according to the researchers, uses a high-modulus binder. It connects the individual components with each other, but without trimming the surface that is required for the necessary reaction in the battery.
A prototype of the upcoming lithium-sulfur battery has been developed at the Fraunhofer Institute for Material and Beam Technology in Dresden. Lithium-sulfur technology has been researched there for years. German researchers such as Holger Althues, coordinator of the IWS battery center, see the technology as a promising innovation for future energy storage. The future batteries should be cheaper and more environmentally friendly than the current generation of energy storage.
Testing 2020 in Australia
The Australian research team has already applied for a patent for its development. The batteries are to be put through their paces in Australia this year. Large battery manufacturers are said to have already expressed interest – and investors have invested 2.5 million Australian dollars in the project. The research results are published in the journal Science Advances .
More on the subject: